Blattner Tax Services
Blattner Tax Services offers tax preparation and tax consultation services for individuals and businesses in the Pueblo area. Our highest priority is providing accurate information and excellent service every time, and we are licensed by the IRS for added peace of mind.
Learn more
Tax Preparation in Pueblo, CO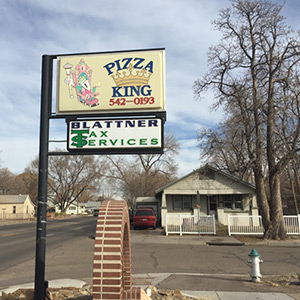 If tax season is always a stressful time for your household or business, working with a reliable and trustworthy local tax preparation service can make a world of difference. At Blattner Tax Services, our team of tax specialists, including an IRS Enrolled Agent, has been helping area individuals and businesses with first-rate tax preparation in Pueblo, CO since 1999, and we are committed to making tax prep an easier, less hectic process for all of our customers. As a locally owned and operated business, our aim is to provide quality service and good value while ensuring our customers receive accurate information about their tax situations.
Blattner Tax Services specializes in tax consultation and tax prep in Pueblo, CO. We work with individuals and a wide variety of businesses, from small businesses and partnerships to corporations, to get them the tax help they need, regardless of the specifics of their tax situations. We also provide QuickBooks setup and training services for our small business customers who are looking to take better control of their finances. We are Quickbooks Pro Advisors. Finally, in our role as enrolled agents, we represent our clients before the IRS during tax disputes. With Blattner Tax Services, you can always expect the highest quality of service—here are just some of the many reasons to do business with us:
We provide accurate, reliable tax preparation and other tax services.
We are a proud locally owned and operated small business in Pueblo, CO.
We have served individuals and businesses in the Pueblo area since 1999.
Our team of tax specialists and IRS Enrolled Agent can represent you in front of the IRS.
Our rates are competitive and fair.